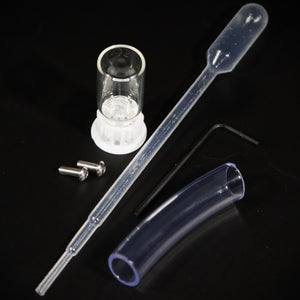 A recommended pack if you are new to the Wakooshi nest systems.
Kit includes:

1 x 5cm 13mm Clear PVC tube. Connect a nest to an outworld
1 x 3ml water feeder unit. Used to feed sugars or as a water supply for your ants.
1 x Pipette. Used to hydrate gypsum nest blocks with water.
1 x 2mm Hex Allen Key. Used to open nests or swap out connection ports to a different size