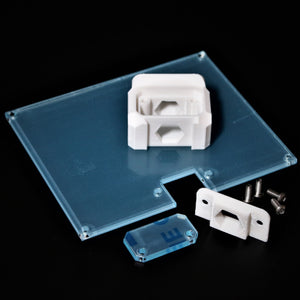 Kit designed to add an extra access port to any outworld. This replaces the blank panel on the opposite side to the current access port. simply unscrew the old panel and replace with this new panel.
If you would like to use the outworlds with our MS Range or prefer to use tube connections this can by achieved by using an
Outworld MS Adaptor
Package contains:
1 x Clear acrylic panel of chosen size.
1 x Link (Gen 2)/13mm Tube (Gen 3) port fixture
4 x screws (Gen 2) or 2 x screws (Gen 3)